Welcome to the Rivanna Education Center
The staff at Rivanna is dedicated to improving environmental awareness through education and community outreach. By working closely with our counterparts at the City of Charlottesville and Albemarle County, our goal is to provide, not only high-quality services to the community, but also be a valuable resource for education.
These links are being provided as a convenience and for informational purposes only; they do not constitute an endorsement or an approval by the Rivanna Authorities of any of the products, services or opinions of the corporation, organization, or individual. Rivanna has vetted each link and site to the best of its ability to ensure accurate information is being represented; however, Rivanna bears no responsibility for the accuracy, legality or content of the external site or for that of subsequent links. Contact the external site for answers to questions regarding its content.
---
Education Center Blog
To read past posts, please visit: http://www.rivanna.org/category/education/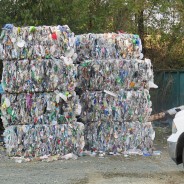 There are three types of recycling, each with their own pros and cons: All-In-One: All trash and recyclables are disposed of in one container with no separation. This material then proceeds to a sorting facility to sort out the recyclables. Pros: Requires no active participation from the user and is the most convenient. Cons: The potential for contamination is extremely high, due to co-mingling with trash, and contaminated materials require extra processing or are rejected and sent to landfills. Single Stream: All recyclables,...
read more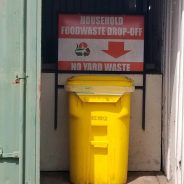 Composting of household food waste is now available at the Ivy Material Utilization Center. The food waste is collected by Black Bear Composting (BBC); they turn the collected food waste into compost at their commercial composting facility in Crimora, VA. BBC's services are contracted and paid for by RSWA. This service is free to residents and is located in the Citizens Convenience Center area. Businesses will be charged the $178 per ton composting tipping fee and will be required to drive over the scales into the Transfer Station....
read more