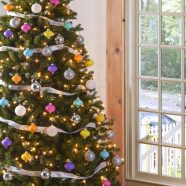 When:
January 8, 2018 – January 12, 2018
all-day
2018-01-08T00:00:00-05:00
2018-01-13T00:00:00-05:00
Charlottesville Curbside Pickup, run by the City Public Works Department, will be the week of January 8, 2018.
Ttrees need to be at the curb side by 7:00 AM.
Please make sure to remove all decorations, stands and nails. No "yard waste".
Free mulch from the recycled trees will be available starting February 1, 2018 at Darden Towe Park.
Please contact Albemarle County Parks & Rec with any questions relating to tree drop-off or mulch pick-up: 434-296-5844
For more information: http://www.rivanna.org/2017/12/08/2017-2018-christmas-tree-recycling-program/

Recent Posts
RWSA Quick Links