Rivanna Water and Sewer Authority is a respected environmental and industry leader in the region. We strive to be one of the best wholesale utilities in the U.S. We have gained state and regional recognition for the Ragged Mountain Dam, Rehabilitation Projects, Safety, and Financial Reporting.
RWSA uses advanced technology and processes and we set high standards of performance for our practices and throughout our industry.
Recognition and Awards
Best Major Construction Award, Virginia Lakes and Watershed Association, 2015
Ragged Mountain Dam Honor Award for Engineering Excellence, American Council of Engineering Companies (ACEC) of Virginia, 2015
APWA Award for Ragged Mountain Dam, Mid-Atlantic Chapter of the American Public Works Association, 2015
Certificate of Achievement for Excellence in Financial Reporting, Government Finance Officers Association, 2010-2014
2000 National Rehabilitation Project of the Year for exemplifying leadership and high professional standars for the rehabilation of the Sugar Hollow Dam, Association of State Dam Safety Officials, 2000
Ten-year Membership Recognition, Water Environmental Research Foundation 2002-2012
Certificate of Achievement, Exemplary Environmental Enterprise E3 program, Virginia Environmental Excellence Program, since 2008
Community Partnerships
Memberships
American Water Works Association
Water Research Foundation
Water Environment Federation
Water Environment Research Foundation
Solid Waste Association of North America
Virginia Association of Municipal Wastewater Agencies
Virginia Water and Waste Authorities Association
Greater Charlottesville Chamber of Commerce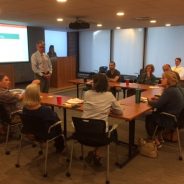 We are pleased that citizens came out to our Strategic Planning Input Session last Thursday evening at CitySpace.  The crowd of around a dozen folks remained engaged for two hours in a lively discussion with lots of great input for Rivanna's future — lending ideas for aspirational goals as well as offering the current strengths of the organization and opportunities that lie ahead.  Doug Bean, Raftelis Project Director for the Authorities, facilitated the discussion with the support of his colleagues, Catherine Carter and Townsend...
read more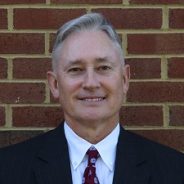 November 2, 2016 marked the first day of William I. Mawyer Jr.'s tenure here at Rivanna Solid Waste Authority and Rivanna Water and Sewer Authority as the Executive Director!  We are very excited for him to join us and look forward to his leadership. Below is the official press release that went out last week after the RSWA and RWSA board officially appointed Bill. Press Release sent 10/25/2016: Rivanna Water and Sewer Authority (RWSA) and Rivanna Solid Waste Authority (RSWA) is pleased to announce the appointment of William I. (Bill)...
read more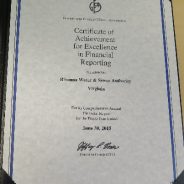 Congratulations once again to our accounting staff and Director of Finance Administration, Lonnie Wood, for earning the Government Finance Officers Association (GFAO) Certificate of Achievement for Excellence in Financial Reporting for Fiscal Year ending June 30, 2015! In the spirit of transparency and full disclosure, Rivanna goes above and beyond minimum requirement of generally accepted accounting principles which is why we've won this award every year since 1988.
read more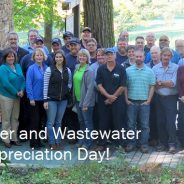 Today, Thursday, June 30th is Water and Wastewater Professionals Appreciation Day! This year the Virginia Assembly voted on this resolution which was conceived by the Prince William County Service Authority and supported at the regional and state level by numerous industry associations. It's a day to honor, recognize, and thank the thousands of men and women who provide clean, safe, and reliable drinking water to citizens across the Commonwealth 24/7. Rivanna is pleased that our Board of Directors passed the resolution below in support...
read more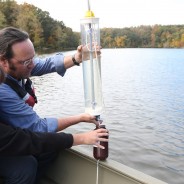 Rivanna Water and Sewer Authority is among the leading water utilities when it comes to managing algae and the harmful toxins they sometimes produce. We  use an adaptive management approach which takes into consideration the unique "personalities" of each of our water supply reservoirs. We obtain water quality data on a regular basis so we can respond in real time and stay ahead of the harmful algae blooms (or HABs) with treatment before they get carried away in the reservoirs and cause problems at the water treatment facilities....
read more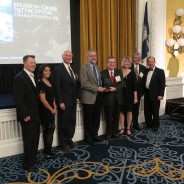 Michelle Simpson, Senior Civil Engineer, and Tom Frederick, Executive Director, are headed down to Richmond for the American Council of Engineering Companies of Virginia Award Gala at the Jefferson Hotel. With the help of our engineers, Greeley and Hansen replaced a 60-year-old sewer interceptor. The Meadow Creek Interceptor, originally installed in the 1950's, had significantly deteriorated over time causing occasional sewage contamination of Meadow Creek. The project faced an array of challenges and obstacles, including excavation and...
read more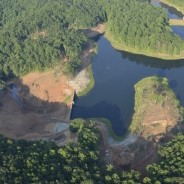 The Rivanna Water & Sewer Authority and Schnabel Engineering were recognized as Honor Award Winners for engineering excellence at an American Council of Engineering Companies (ACEC) of Virginia Gala in Richmond on Thursday evening. The award was presented for the new Ragged Mountain Dam project. Among the design features recognized in the presentation of the award was its inlet/outlet tower and auxiliary spillway, its seepage reduction control features, its real time monitoring and rapid response to safety or security concerns, and its...
read more