Rivanna Water and Sewer and Solid Waste Authority Team
Rivanna Water and Sewer and Solid Waste Authority has nearly 100 engineers, operators, maintenance crew members, and administrative staff working around the clock to provide potable drinking water to our customers: Albemarle County Service Authority and Charlottesville Public Utilities Department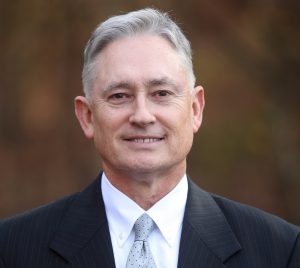 Executive Director
Bill Mawyer joined the Authority in November 2016 as the Executive Director.
Previously Bill Mawyer has been the Assistant Director of the Public Utilities Department in Henrico County, Virginia for the last 15 years. In this position, he was responsible for the treatment of drinking water and wastewater as well as refuse and recycling services for the 320,000 residents of Henrico County.   Bill has an undergraduate degree in Civil Engineering from the University of Virginia, a Masters Degree in Business Administration from Averett College, and is a licensed professional engineer in Virginia. Bill grew up in the North Garden area of Albemarle County and is a graduate of Albemarle High School.
"I am very excited to join the Rivanna Authorities team and return to the Albemarle / Charlottesville area.   Working with the Board of Directors and the community, our Rivanna team will continue to provide the utility, refuse and recycling infrastructure necessary to maintain the high quality of life enjoyed by this area."
Bill's career extends over 30 years and includes service with the Naval Facilities Engineering Command in Norfolk, Facilities Management at the University of Virginia, and the Engineering and Public Works Department in Albemarle County.
Bill's wife is a public school teacher in Henrico County. They have one adult daughter and two sons in college.   Bill enjoys traveling, playing golf, and coaching youth sports.

Director of Operations
Richard W. Gullick, Ph.D. joined Rivanna Water and Sewer Authority in August 2014 as Director of Operations and oversees its water and wastewater services, as well as water resources, engineering, laboratory, and maintenance functions.
Dr. Gullick has more than 30 years of experience in the utility, consulting, research, and education sectors of the water supply, wastewater, environmental, and pollution prevention fields.
Before joining the Authority, Dr. Gullick worked as the Water Superintendent/Chief of Water Quality for the Passaic Valley Water Commission in Totowa, NJ, where he led operation of a 75-mgd surface water treatment plant as well as eight other drinking water treatment facilities.  He also has worked as Director of Water Resources for Environmental Engineering & Technology, Inc. and as a Senior Water Quality Engineer for American Water.
Dr. Gullick earned a Bachelor of Science degree in Environmental Science from Michigan State University, a Master of Science in Public Health degree from the University of North Carolina at Chapel Hill, and a PhD in Environmental Engineering from the University of Michigan.
When he's not keeping Rivanna operations running smoothly, he enjoys West Coast Swing dancing, skiing, and playing bass guitar.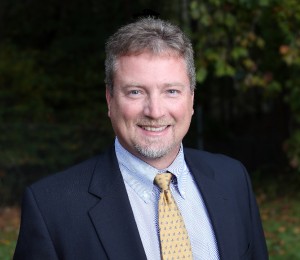 Director of Finance
 Lonzy (Lonnie) E. Wood is Rivanna's Interim Executive Director, and the Director of Finance and Administration.
He manages the administrative services, including finance, data processing, budgeting, debt management, risk management, human resources, employee benefits, and purchasing. Mr. Wood joined the Authority on May 24, 1999.  Mr. Wood has guided the Authority in strengthening its financial condition over the years by implementing the first multi-year capital improvement planning process that ties spending forecasts to future rate and charge increases as well as reserve policies.  The Authority's formally adopted financial policies in 2011 and in 2012 the Authority received its first bond rating increase in 20 years from Standards & Poor's (AA to an AA+) during a time of significant changes and scrutiny in the municipal bond industry.  Mr. Wood has been responsible for financing the Authority's aggressive capital campaign by initiating over $236 million in revenue bond sales to finance new projects or refinance older bonds over the past 16 years.
Mr. Wood joined the Authority following seven years as a Senior Auditor for the Commonwealth of Virginia's Auditor of Public Accounts, three years as Director of Finance of the County of Louisa, Virginia, and several years as the Chief Financial Officer for a local law firm. He received a Bachelor of Science degree in Business Administration from Longwood University, Virginia.  Lonnie is a Certified Public Accountant and is a member of the Virginia Society of Certified Public Accountants, the National and Virginia Government Finance Officers Association, and the Virginia Association of Government Purchasers.
Lonnie has strong ties to the community being a native of the area and growing up in Albemarle County.  Many of the facilities and resources managed by Rivanna were a part of his early childhood, especially the Sugar Hollow and Beaver Creek watersheds and reservoirs.  Lonnie has three wonderful children.