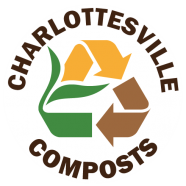 2018 CITY MARKET COMPOST
DROP-OFF PROGRAM COMING TO SEASONAL CLOSE
Thank you to everyone who contributed to the City Market composting program this season!
As the City Market transforms into the Winter Market (Nov-Dec), the City Market Composting program is winding down with the last day to drop-off your food scraps this Saturday (10/27/2018).
We're thrilled to have seen so many of you visit our drop-off station and are excited to announce the launching of a new composting pilot program for Charlottesville residents. McIntire Recycling Center will continue to accept compost with adjusted hours throughout winter months – more details below.
Be sure to stay in the loop with sustainability in our community by 'liking' us on Facebook and find out all of the ways we're working together to make Charlottesville, A Green City.
---
Winter Hours
Mon 8:30-5:30pm
Tues CLOSED
Wed-Sun 8:30am-5:30pm
---
DOWNTOWN DROP-OFF COMPOSTING PILOT PROGRAM
Interested in continuing to have a drop-off composting option Downtown? The City of Charlottesville is starting a new pilot program for city residents with the goal of increasing access and being able to provide service year-round. If you'd like to participate in this pilot program, read on about how to sign up and click through to the website for more information.
How to Participate
Step 1.   Visit website and sign up for FREE
Step 2.   We'll assign you to a specific composting bin
Step 3.   Drop-off accepted items at your convenience
Step 4.   Let us know if anything is amiss or if you have questions!
To learn more about this program, please visit: Composting in Charlottesville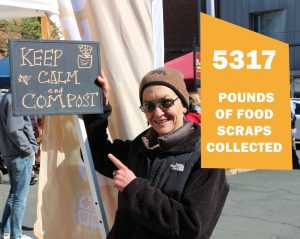 (All information contained in this post is sourced from the City of Charlottesville – Composting Newsletter, October 25, 2018)