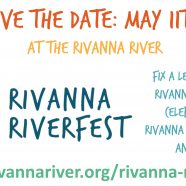 Join us for the first annual spring RIVANNA RIVERFEST!
On Saturday May 11th, 2019, we invite everyone to join us and enjoy the Rivanna River and check out Rivanna RiverFest! This family-friendly event will connect everyone to the Rivanna River and Charlottesville environment. We will have water sports, a run through the park, art activities, music, monitoring demonstrations, and more!
Confirmed Events Include: Check back soon for the full list of events, final schedule, and event registrations.
10:00 am
Fix a Leak Family 5K: Run park to park from Riverview to Darden and stop that running toilet!
Rivanna River Race: Kayak or canoe down the Rivanna from Rio Mills Road to Darden Towe Park
10:00 am – 1:00 pm
Exhibits and kids activities at Darden Towe Park
Arts & Crafts at Lewis & Clark Exploratory Center
Water monitoring demonstrations by the Rivanna Conservation Alliance
12:00 pm – 5:00 pm
Celebration at the Rivanna River Company: Music & Fun at Rivanna River Company
We can't wait to see you on the river!
Interested in being involved with Rivanna RiverFest? Please contact us here.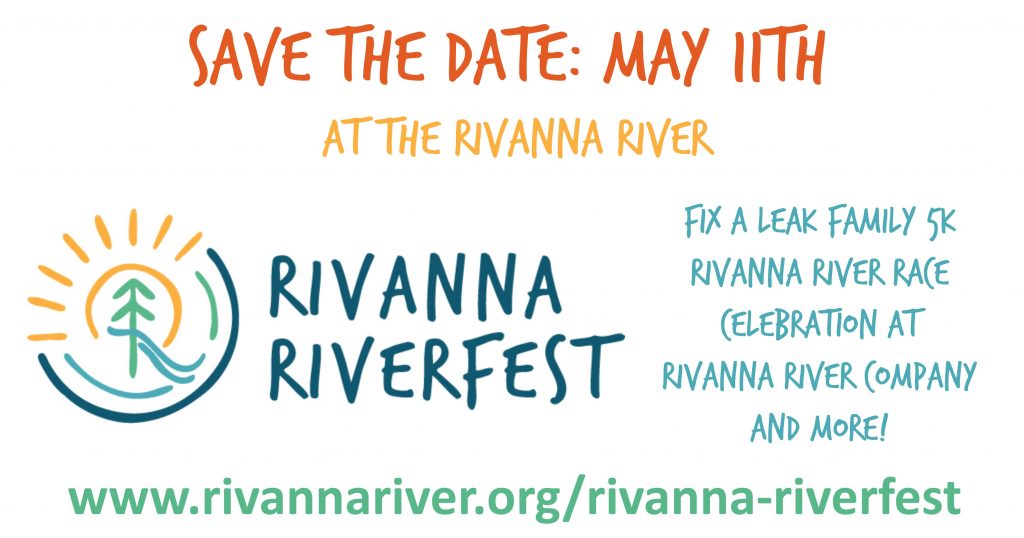 City of Charlottesville – Water Conservation
Organized by: the Rivanna Conservation Alliance, Rivanna River Company, City of Charlottesville, Albemarle County, and Lewis & Clark Exploratory Center