Welcome to the Rivanna Education Center
The staff at Rivanna is dedicated to improving environmental awareness through education and community outreach. By working closely with our counterparts at the City of Charlottesville and Albemarle County, our goal is to provide, not only high-quality services to the community, but also be a valuable resource for education.
These links are being provided as a convenience and for informational purposes only; they do not constitute an endorsement or an approval by the Rivanna Authorities of any of the products, services or opinions of the corporation, organization, or individual. Rivanna has vetted each link and site to the best of its ability to ensure accurate information is being represented; however, Rivanna bears no responsibility for the accuracy, legality or content of the external site or for that of subsequent links. Contact the external site for answers to questions regarding its content.
---
Education Center Blog
To read past posts, please visit: https://www.rivanna.org/category/education/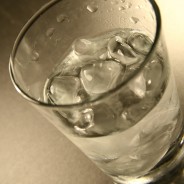 For more than 40 years the American Water Works Association (AWWA) and its members have used Drinking Water Week as a unique opportunity for both water professionals and the communities they serve to recognize the vital role water plays in our daily lives. This year's recognition will be May 3-9, 2020, and this year's theme for Drinking Water Week is #ThereWhenYouNeedIt The Rivanna Water and Sewer Authority, along with Charlottesville Utilities and the Albemarle County Service Authority, want our community to know that...
read more