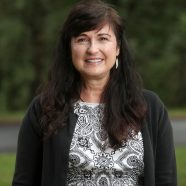 Liz Coleman joined Rivanna Authorities as Safety Manager in August of 2018.  With management and OSHA certifications, Liz is dedicated to educating and guiding employees in Safety and OSHA compliance within the Rivanna Authority umbrella of services.
Liz previously held the position of Institutional Safety Manager at the Virginia Department of Corrections.  Liz received her Bachelor of Science degree in Microbiology from Eastern Michigan University and her Master of Science degree in Information Systems from the University of Phoenix.  As part of the Rivanna Team, Liz will assist in driving a consistent safety culture.
When Liz is not working on safety programs, she enjoys spending time with friends and family, walking her dog, and playing the saxophone.