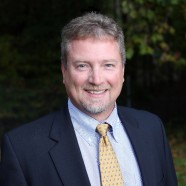 Lonzy (Lonnie) E. Wood is the Director of Finance and Administration.
He manages the administrative services, including finance, data processing, budgeting, debt management, risk management, human resources, employee benefits, and purchasing. Mr. Wood joined the Authority on May 24, 1999.  Mr. Wood has guided the Authority in strengthening its financial condition over the years by implementing the first multi-year capital improvement planning process that ties spending forecasts to future rate and charge increases as well as reserve policies.  The Authority's formally adopted financial policies in 2011 and in 2012 the Authority received its first bond rating increase in 20 years from Standards & Poor's (AA to an AA+) during a time of significant changes and scrutiny in the municipal bond industry.  Mr. Wood has been responsible for financing the Authority's aggressive capital campaign by initiating over $236 million in revenue bond sales to finance new projects or refinance older bonds over the past 16 years.
Mr. Wood joined the Authority following seven years as a Senior Auditor for the Commonwealth of Virginia's Auditor of Public Accounts, three years as Director of Finance of the County of Louisa, Virginia, and several years as the Chief Financial Officer for a local law firm. He received a Bachelor of Science degree in Business Administration from Longwood University, Virginia.  Lonnie is a member of the Virginia Society of Certified Public Accountants, the National and Virginia Government Finance Officers Association, and the Virginia Association of Government Purchasers.
Lonnie has strong ties to the community being a native of the area and growing up in Albemarle County.  Many of the facilities and resources managed by Rivanna were a part of his early childhood, especially the Sugar Hollow and Beaver Creek watersheds and reservoirs.  Lonnie has three wonderful children.