#1 Plastic Containers
Water/Soda Bottles (Clear or Colored) – caps and labels can remain
Deli/Food Packaging (Clear part only)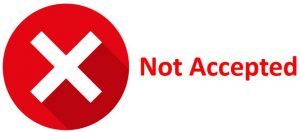 #2, #3, #4, #5, #6, #7 Plastics
Food Residue, Grease, or Liquids
Metal Foils
Opaque Food Trays (only accept the clear portion)
---
The trouble with "flat" plastics….
The screens at the Materials Recovery Facility (MRF) that process plastics sees "flat" plastics (e.g., plastic political yard signs, very shallow trays, sheets of plastic) as flat fiber – paper. The screens then divert the flat plastic material into the fiber where they become contaminants. For plastics to be processed correctly, #1 and #2 plastics need to have a three-dimensional shape.
---
#5 Plastics: Can be recycled at Whole Foods Market.
For more information, please see:
---